Use 10 Seo App for better experience!
Post a Project
We will help you getting proposals from best internet marketing companies for your successful campaign.
There are thousands of companies are listed at 10SEOS from globally
IT'S FREE TO POST A PROJECT!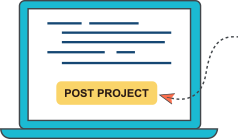 Try it today!
Listed companies are verified by expert analyst team
Post your project for FREE
Get multiple personalized bids for single post
Get offers from multiple companies in minutes
Pay only if you are 100% satisfied
Find the right firm in no time
Browse the Top 10 Companies in Each Category
ARE YOU A LEADING SEO SERVICE PROVIDER?
Get listed in world's largest SEO directory today!
Directory listing counter is continuously increasing, be a part of it to gain the advantages, 4794 Companies are already listed.